Colorado Apartment Renter's Guide
Rights and Responsibilities Guide for Renters in Colorado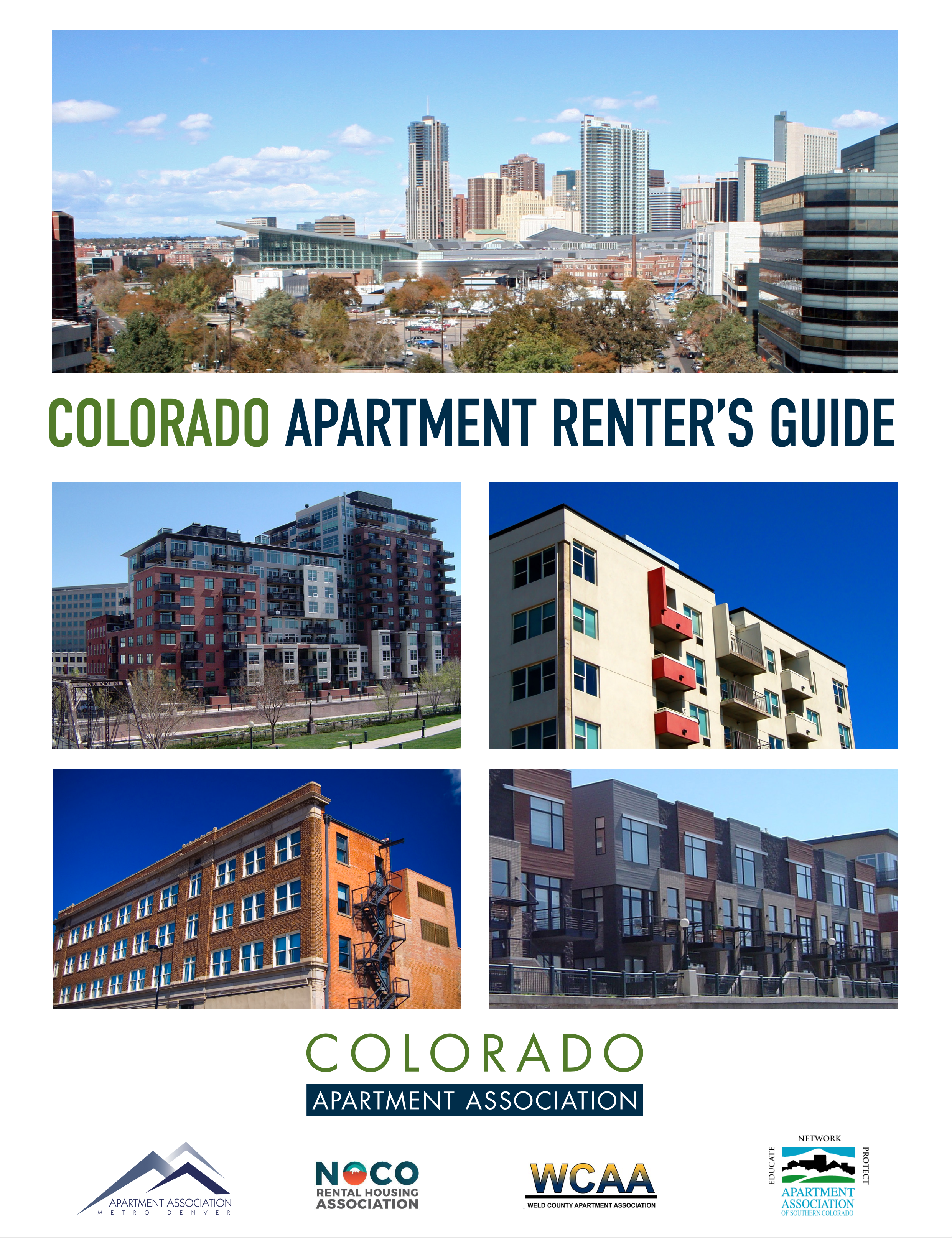 Whether you're renting your first apartment, moving to a new city or just want to move closer to friends or work, one of the most important decisions you'll make is where you are going to live.
Renting an apartment can provide a quick, easy and affordable way to make your dream of a new home come true.
Like other important purchases, the more information you have, the better decisions you can make. That's why we prepared this brochure. We are the Colorado Apartment Association, with four affiliates throughout Colorado, representing more than 800 rental property owners, management professionals, and apartment builders who operate 130,000 housing units statewide.
We want to make sure your experience as a renter is as enjoyable and hassle-free as possible. CAA members are committed to maintaining the highest professional standards. Our members support a stringent Code of Ethics.
We hope this guide will help you find the apartment that's right for you.
Download English Download Spanish
---
Colorado Apartment Renter's Guide Online Version
According to the US Census, about 500,000 of Colorado's residents are renters. That's 32% of the total population. Renting gives people the opportunity to make their dream home come true in an easy and affordable way.

Many people choose renting because it's affordable, easy, and flexible. Quality rental housing grows Colorado's economy and provides residents with more options to live in this state.
Click below to expand each section.